Booker Link Offer
We're proud to be the suppliers selected by Booker Group for the Booker FREE EPOS System offer. The offer is open to Booker customers through contacting their nearest Booker depot or through the Booker website.
The Booker FREE System consists of a Toshiba STA-20 EPOS System, Toshiba Receipt Printer, ECD Cash Drawer, Datalogic Quickscan QD2430, and an A4 Mono Laser Printer. Additional Equipment is available.
Tell me more
Suitable for all kinds of retail
XEPOS' Retail Point of Sale Solution has been tried and tested for a wide variety of retail businesses. To see how XEPOS can benefit your business, choose your business type from the list below.
Can't find your business type? Choose from our full range of business types here
Easy DIY Installation
ShopMate is easy to install and installations are available for purchase.
Price & Promo Updates
Get the latest price and promotion details from Booker overnight automatically.

TRDP Dashboard Access
As a TRDP retailer, you get access to useful reports and insights.

Electronic Ordering
Keep your store stocked up from your till, with quick and easy electronic ordering.

Intuitive Reports
Know what's going on in your store with powerful reports on your till.
Value Added Services
ShopMate works with a variety of innovative third party payment, voucher and loyalty services.
Welsh Computers
We don't know how we managed without our XEPOS system
We asked Adam O'Rourke from Welsh Computers how XEPOS has helped manage their business more efficiently.
Hear his story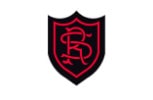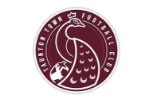 Learn more about XEPOS Retail
Owning a business where you are in control is a dream that so many people share but very few have the self-belief to take the risk and do it! If you are looking to start…

Read More

Everyone, from the managers, owners, and operators, to the baristas and servers, knows that the food and beverage industry is a competitive space — especially in big cities. Luckily for you, small business are becoming…

Read More

Hiring the right people can be challenging, especially if you're in a rush to get extra help for the busy season. With the summer season soon approaching and the increased demand for products and services…

Read More
Try XEPOS Risk Free!!
We have spent the last 6 years working with other business in your sector. We understand every painpoint,
that's why we have created the perfect epos system specificaly for your business, with every feature you will ever need.
Contact Sales