Why choose XEPOS for dessert parlours?
Finding an epos system for small businesses is hard enough, let alone for a dessert parlour that contains lots of desserts with different flavours and colours which calls the need for having an organized system to keep so many little details and information. Today you will be introduced to the world's leading epos system for dessert parlours and ice cream shops. XEPOS offers you a great way to organize your products and categorize them in any way you desire. This will come in handy especially to know how much there is left of certain products.
A great staff management section has been provided for you to manage your staff more efficiently and know how much time they have spent working. You also get to see how many products they have sold and analyze their overall performance every day, every month, and every year!
These reports have been taken to another level, letting you know your customers' most favourite dessert. Run a promotion on that item and make sure that your customers know about the promotion! This will make your phone ring all day long to order some of that delicious dessert.
We have made your job super easy by taking you right to the order page when a regular customer calls to place an order! This will eliminate the time needed to go through the system and opening up pages while saving time to handle other tasks as well.
Delivery charges are also important when it comes to takeaways. XEPOS has a solution for that too! You can add delivery charges based on different parameters helping you offer a fair price to the customers.
Try XEPOS Risk Free
Contact Sales
Dessert Parlours from just £99.00
Please note: Complete System can be purchased for just £99 when bought with a 12 month support package for £30+VAT p/m. After completion of the contract, the system is yours.
Dessert Parlours from just £15
Whether you need a complete system or just software we have the solution for you. Get started for just £99 for the complete system or £15p/m for software only packages. Need an integrated card terminal? Don't worry we have got that covered too! £15 per month for software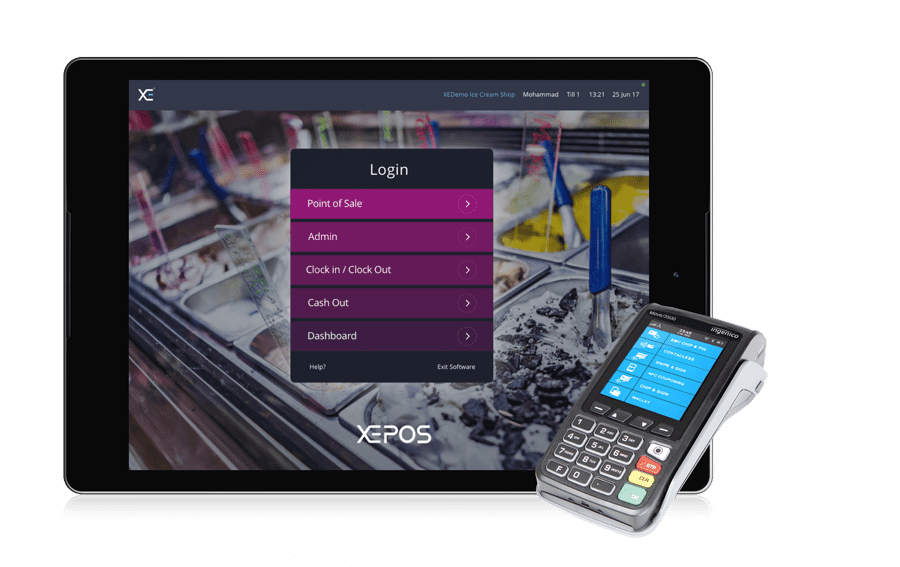 Try XEPOS Risk Free!!
We have spent the last 6 years working with other businesses in your sector. We understand every painpoint,
that's why we have created the perfect epos system specificaly for your business, with every feature you will ever need.
Contact Sales