Why choose XEPOS for burger takeaway shops?
Point of sale systems are among advanced technologies created to make your job easier and improve your abilities to manage your business. Some EPOS systems have more to offer than their opponents with a more affordable price! XEPOS is one of these companies providing such systems with lots of features and an affordable price.
You get to receive multiple reports showing different variables to help you make a better decision about the profitability of your strategies. These reports include sales report and product reports which gives you detailed information about how much products you have sold, if your business is lucrative enough, which meals are selling more and which ones are not that interesting. You can also see which products have been sold by who and get to know your staff working method better.
Reports are not the only thing that you can have while having an epos system. The payment process will become an easy task when it comes to takeaway businesses. Your customers can easily pay with the card terminal in their own place and there will be no need to go through the difficult paying process.
Customer management is also painless since you can easily save their information and see their last order time to encourage them to order again. Vouchers and loyalty settings are helpful too! They can motivate your customers to take another look at what you have to offer and maybe order one more time.
Try XEPOS Risk Free
Contact Sales
Burger Shops from just £99.00
Please note: Complete System can be purchased for just £99 when bought with a 12 month support package for £30+VAT p/m. After completion of the contract, the system is yours.
Burger Shops from just £15
Whether you need a complete system or just software we have the solution for you. Get started for just £99 for the complete system or £15p/m for software only packages. Need an integrated card terminal? Don't worry we have got that covered too! £15 per month for software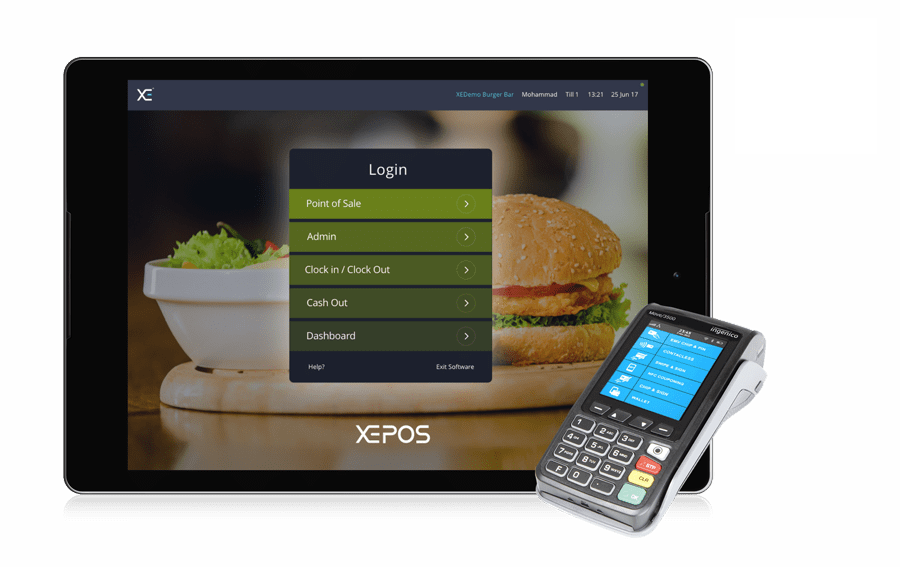 Try XEPOS Risk Free!!
We have spent the last 6 years working with other businesses in your sector. We understand every painpoint,
that's why we have created the perfect epos system specificaly for your business, with every feature you will ever need.
Contact Sales