Why choose XEPOS for Indian food takeaway?
Lots of ingredients in the Indian food takeaway shops should be kept in a neat list so keeping track of the stock level won't become a painful task. Our pos solution offers a brilliant way to keep your stock under control and know when you are running out of your items. We will notify you when your products are running low to help you order in time and always have the items on your menu to offer the food your customers crave.
Integrated caller-ID shows who is calling before you pick up and then takes you to the ordering page to speed up the ordering process.
We have also provided you with a preloaded database containing hundreds of postcodes, letting you find your customers faster and smarter. You can let your customers choose if they want to collect the food or prefer to receive food at their place.
Another advantage of XEPOS solution that eases your way toward managing better is an amazing back-office letting you analyze your business with multiple variants including reports, loyalty programs, customer and staff management and also different settings to handle your inventory more efficiently.
Our smart reporting system lets you analyze your business with the help of detailed information about sales, products, profits, staff and even customers! You get to see each users' sale, sales per products, and more!
Try XEPOS Risk Free
Contact Sales
Indian Takeaway from just £99.00
Please note: Complete System can be purchased for just £99 when bought with a 12 month support package for £30+VAT p/m. After completion of the contract, the system is yours.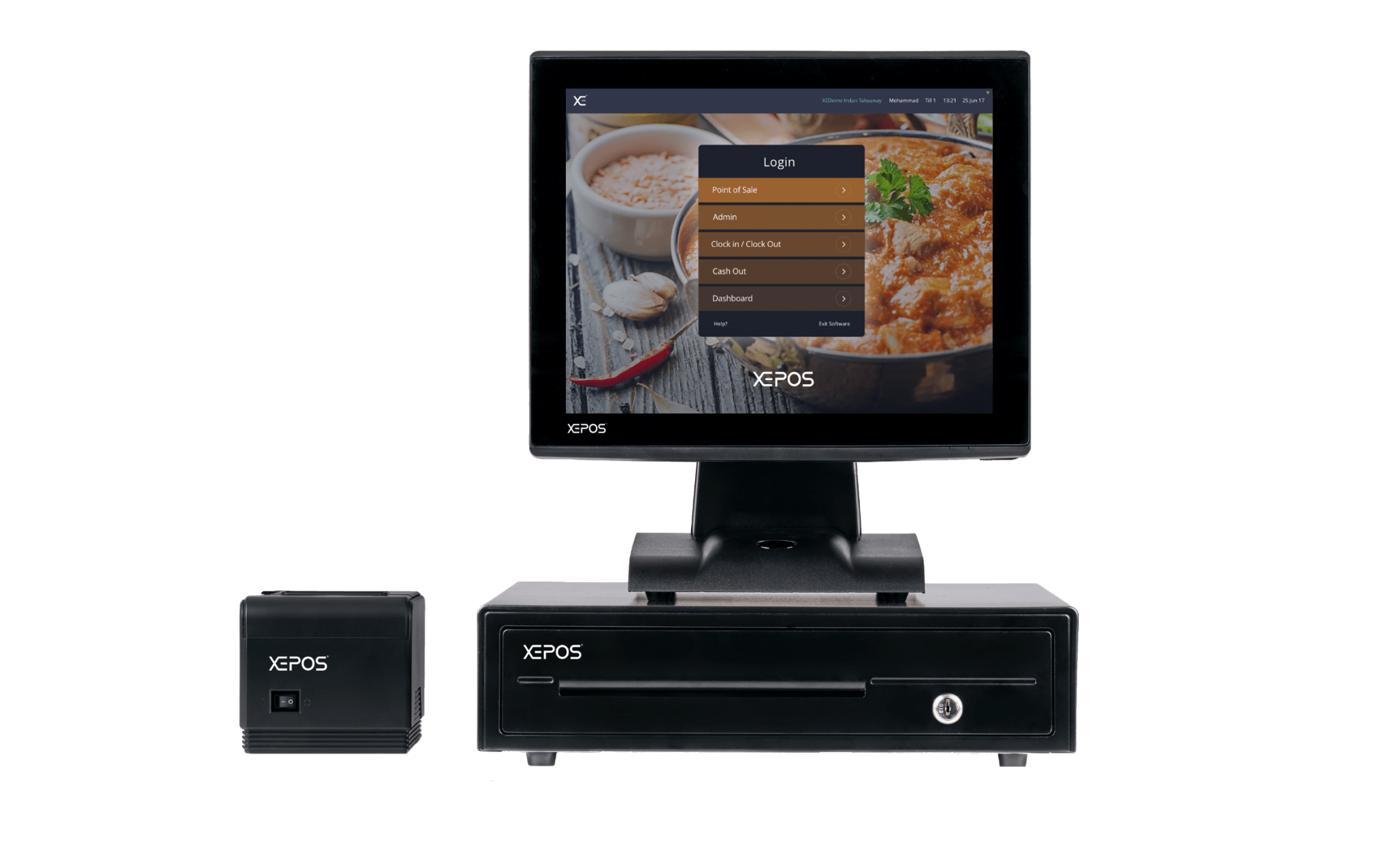 Indian Takeaway from just £15
Whether you need a complete system or just software we have the solution for you. Get started for just £99 for the complete system or £15p/m for software only packages. Need an integrated card terminal? Don't worry we have got that covered too! £15 per month for software
Try XEPOS Risk Free!!
We have spent the last 6 years working with other businesses in your sector. We understand every painpoint,
that's why we have created the perfect epos system specificaly for your business, with every feature you will ever need.
Contact Sales