Why choose XEPOS for Supermarket?
Supermarkets should have an exact list of their stock and their remaining level. It's crucial to come up with a system that does these tasks quick and efficient. Our EPOS system offers a brilliant solution for all the problems you might face in an off-license shop. A barcode scanner helps in storing new products quick and organized. In addition, you not only get to see your exact stock level all the time but also receive a notification informing you to order more when a product is running low.
If you have multiple locations, XEPOS has a solution for you too! Our cloud-based system stores the information securely and helps you transfer stock between multiple locations effortlessly. Plus, you can have all the information about different locations in the same place to compare your branches and know which one needs a change in its strategy. Reports are there to help you make more informed decisions as well.
Try XEPOS Risk Free
Contact Sales
Features and benefits
An easy to use epos system is a necessity for supermarkets. These systems not only help you gather precious data but also let you export them when necessary. However, XEPOS epos system is above these basic features like creating a complete stock list and ease of use.
Supermarket from just £99.00
Please note: Complete System can be purchased for just £99 when bought with a 12 month support package for £30+VAT p/m. After completion of the contract, the system is yours.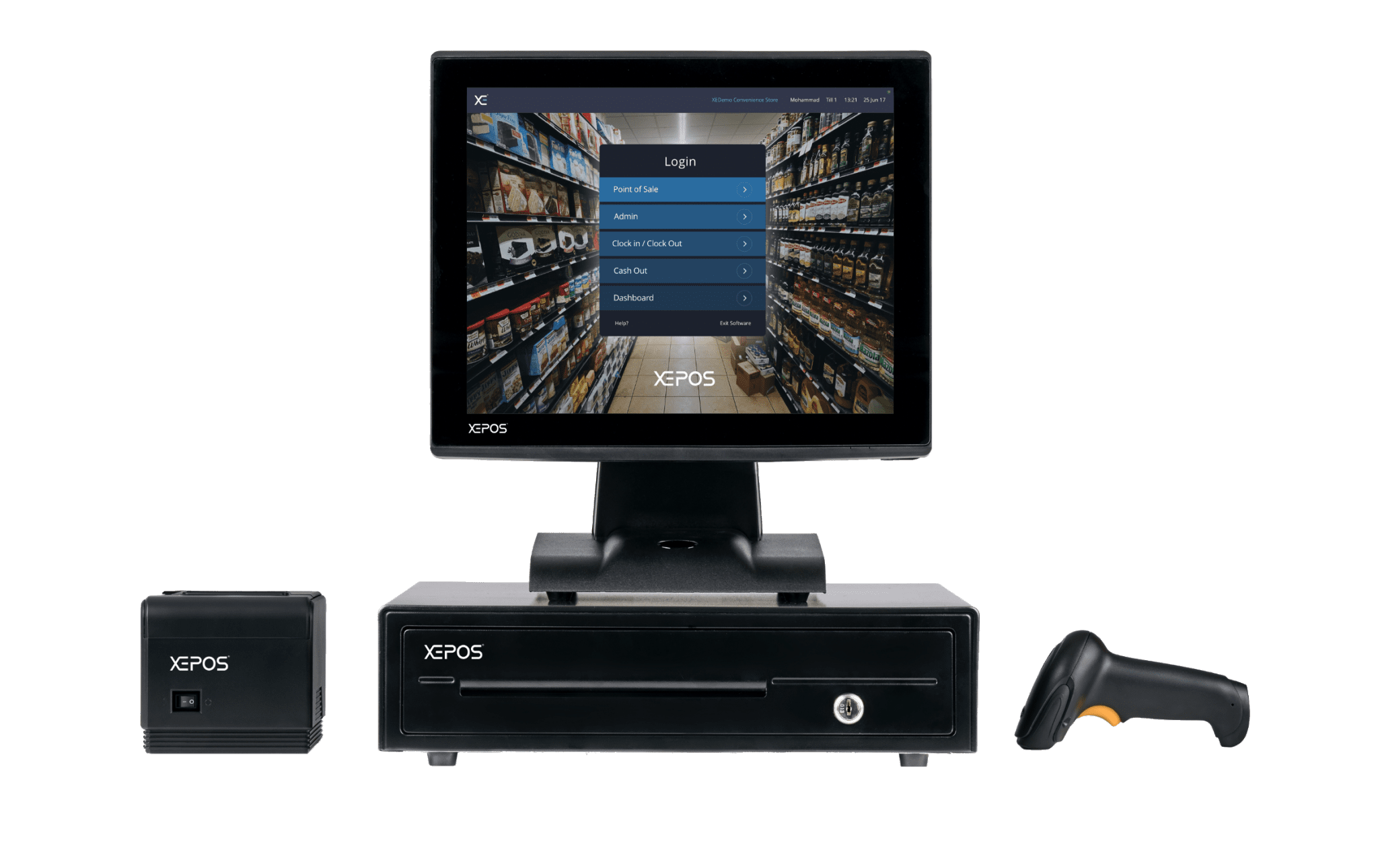 Supermarket from just £15
Whether you need a complete system or just software we have the solution for you. Get started for just £99 for the complete system or £15p/m for software only packages. Need an integrated card terminal? Don't worry we have got that covered too! £15 per month for software
Try XEPOS Risk Free!!
We have spent the last 6 years working with other businesses in your sector. We understand every painpoint,
that's why we have created the perfect epos system specificaly for your business, with every feature you will ever need.
Contact Sales