You may edit the pricing on a specific item at any given time. This comes useful when you need to change the pricing of an item for whatever reason. Reasons could range from, discounting items due to a customer complaint, increasing the price when modifiers are added last minute, etc.
---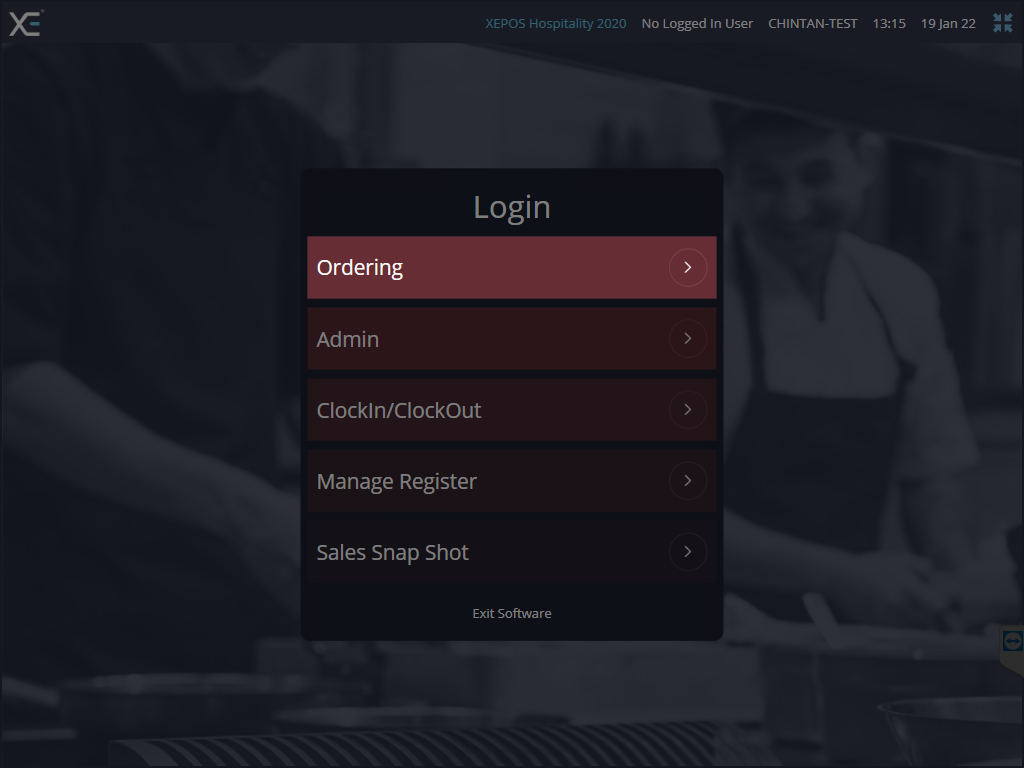 Firstly ensure you are logged in to the Front Office, if not then you can do so by navigating to the Ordering section, tapping on your profile and entering the passcode.

To edit items on an order, simply add any items to the cart as usual. For this example, we started an order by adding a kids meal.

Once you have added your item(s) press on the orange arrow located above the Cancel button – the menu should expand itself.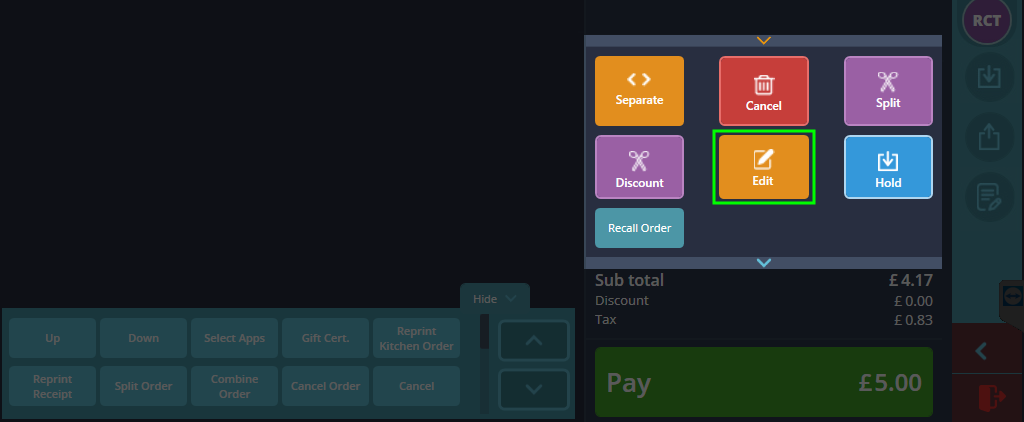 Once the full menu is exposed, go ahead and press the Edit button located in the very middle of the menu. If you have more than one item in the cart, ensure you have selected the desired item before pressing Edit otherwise you'll end up changing the price on the wrong item.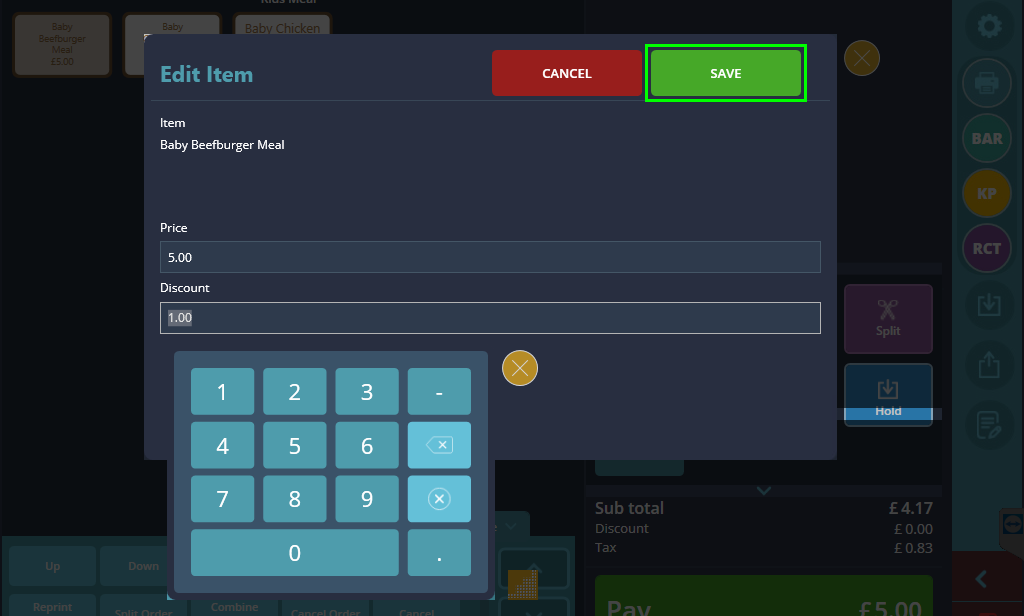 A window labeled Edit Item will pop up. Here you have two options:
You can change the price of the item directly

Or you can apply a discount to the item and make changes to the price that way
We went with the discount option. Once that is done, press the SAVE button.

You should now see a price change or discount applied under the selected item, indicating the change was successful and will now be applied to the total amount of the order.