Choose the right payment solution
You will get…
Secure cloud backup
Unlimited employees access
24/7 support
Advance reporting
Free updates
Plus many more benefits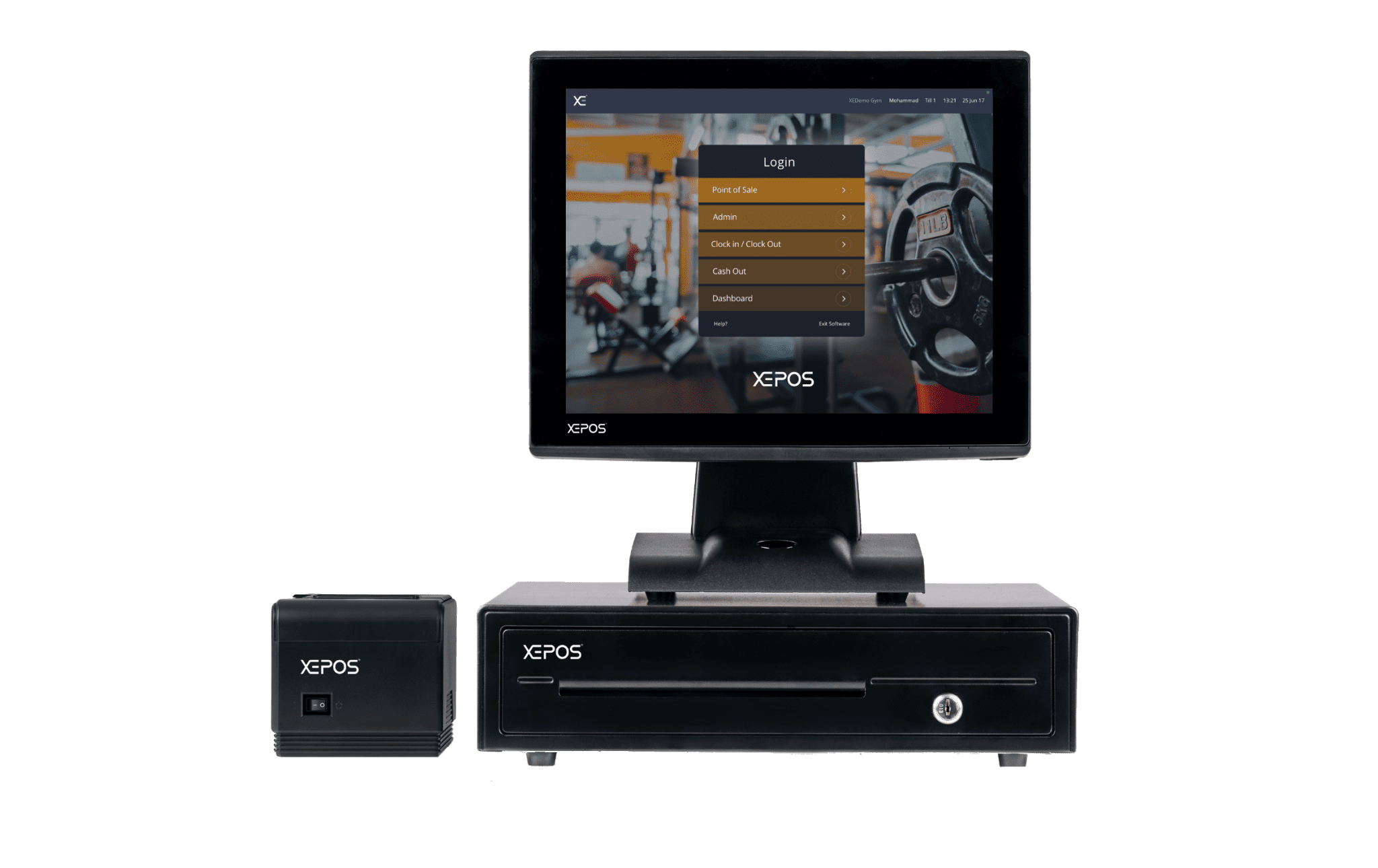 Whats Included
XE TOUCH 12" Touchscreen POS Monitor

Side-Opening Steel 24V Cash Drawer (8 coin slots, 4 note slots)

58mm Thermal USB Receipt Printer

1 Year Full Technical Support

FREE Installation and Demo

FREE Menu & Product Programming

XE Hospitality EPOS Software

Dell Ultra Small Unit, 4GB RAM, 128GB SSD (Refurbished)
Whats Included
XEPOS 15" All In One Touchscreen System

Side-Opening Steel 24V Cash Drawer (8 coin slots, 4 note slots)

80mm Auto-cut USB Receipt Printer

1 Year Full Technical Support

FREE Installation and Demo

FREE Menu & Product Programming

XE Hospitality EPOS Software

Download Free XETAB waiter app to any android phone
Technical Specifications
Motherboard

Intel Industrial GMA 3150

CPU

Intel Dual Core D525, 1Mb L2 Cache 1.8 GHz

Memory

3GB Standard, 4GB Maximum

Storage Device

250GB HDD or 32GB SATA 2.5mm SSHD

Display

15" TFT LCD / Capacitive Touchscreen Plate

Resolution

1024 x 768

Front I/O

1x USB 2.0, 1x Power Button (with LED indicator)

Back I/O

1x COM1, 1x LTP Print Port, 1x VGA Out, 1x RJ45 (Ethernet), 4x USB 2.0, 1x 3.5mm Audio Out, 1x Mic, 1x DC in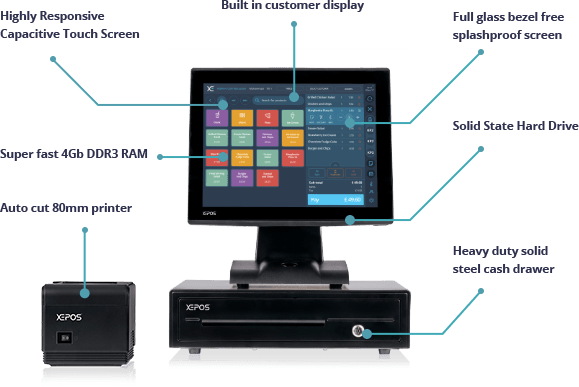 Add the right equipment for your business
Find answers to all your problems
It's a small amount of money you invest to buy XEPOS point of sale system for hospitality that brings a hundred times more back into your business. XEPOS' hospitality solution will be there for you to put your business in the spotlight.
You will get...

Detailed reports about sale, profit, staff, etc.
Complete control over your stock
Real-time monitoring of your business
Cloud-based system that ensures the safety of your information and data
Staff management system
Loyalty settings
Request a Quote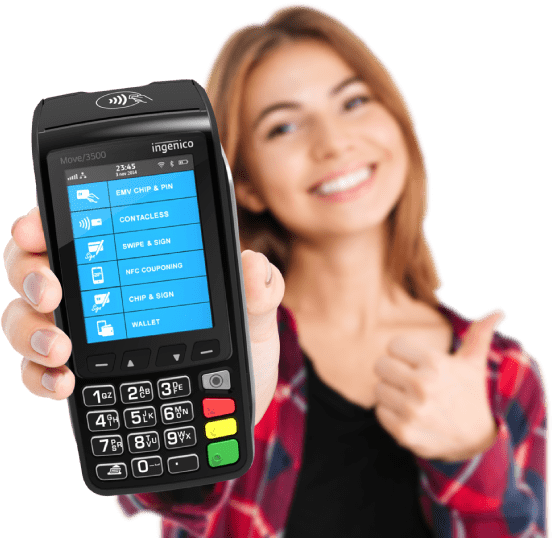 Save Money. Grow your business.
Hassle Free Payments

Make use of fast settlement and leave the hassle behind. Instant settlement lets you know exactly where your money is at all times.

No Hidden Fees

Hidden fee's are the worst. That's why we ensure that all of our information is open and transparent.

NO PCI Compliance

We don't charge any PCI Compliance Fees on any of our card terminal packages, letting you use the extra money to build up your business.

NO Minimum Monthly Usage Fee

No matter whether you are a seasonal business, or simply a small business, we do not charge you a minimum monthly usage charge

NO joining fees

We don't think you should be charged extra just to sign up with us. We only charge you for the package you select, nothing else.

Flexible payments

We support all card types, from regular credit and debit cards, to AmEx and offshore cards. Never have to turn a customer down again

XE Commerce

With XEPOS we can help you to set up an online marketplace, expanding your horizons to the high street of the future.

Easy Application Process

We understand that your business can take all of your attention. That's why we can have your application approved in less than 1 hour.
Every feature you will need for your store
You will get…
Secure cloud backup
Unlimited employees access
24/7 support
Advance reporting
Free updates
Plus many more benefits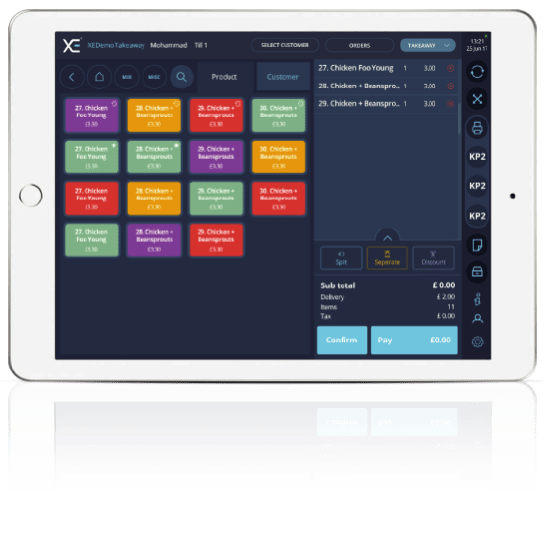 *price excludes VAT, delivery charges and support package
Multiple locations?
We can do that too! Contact Sales and create your personal plan today
Schedule a call