It's a hard concept to grasp but the idea that digital cash payments are becoming more popular than cash is something that we thought was never possible. Cash has been around for centuries and has been relied upon for almost every purchase. Despite this, the introduction of cheques and bank cards started the process of making the switch to digital-based payments.
The Evolution of Technology
As the years rolled by, technology evolved and that made it possible to process payments electronically. Sure you could still hear every cash drawer ringing up and down the country as people still used cash but handing over plastic and making a payment just made everything easier. In its infancy, card payments were slightly risks as hard copies of details were kept and electronic payments were not possible but now we are there, it's clear to see where the trend is going.
There is something comforting about having physical cash on you. It's useful at best to be able to grab some spare change to pay for small purchases but our reliance on it is diminishing. 
As every old-fashioned cash register till started to become replaced with EPOS systems UK, it was clear to see that people were preferring the more streamlined approach when it came to making purchases.
With systems from XEPOS being installed in shops, restaurants and many other establishments, businesses were taking advantage of the latest technology and when these are paired up with card terminals from XEPAY, it enhanced the possibilities for customers. They were no longer tied to cash, they could count on cards to make payments. Businesses were evolving too, and the changes they were implementing now gave customers an option. 
Technology had once again helped businesses and customers to enhance the entire purchasing experience, regardless of whether they used card or cash. Despite this, convenience plays a role.
Why is Convenience Key When Paying for Goods or Services?
We live in a fast-paced world and people now view convenience to be a significant factor in the decisions they make. Whether they are darting from the office to grab a sandwich or making a last-minute purchase, how they pay is crucial. Whether it's forgetting to grab cash off their desk or simply forgetting to withdraw cash, you can be sure that they have their wallet, purse or phone on them and this is where the difference lies between digital payments and cash.
The majority of people will always make sure they have their phone with them as well as their purse or wallet. Cash is almost an afterthought because they know they have their card or even their phone to help them make payments, regardless of how big or small they might be.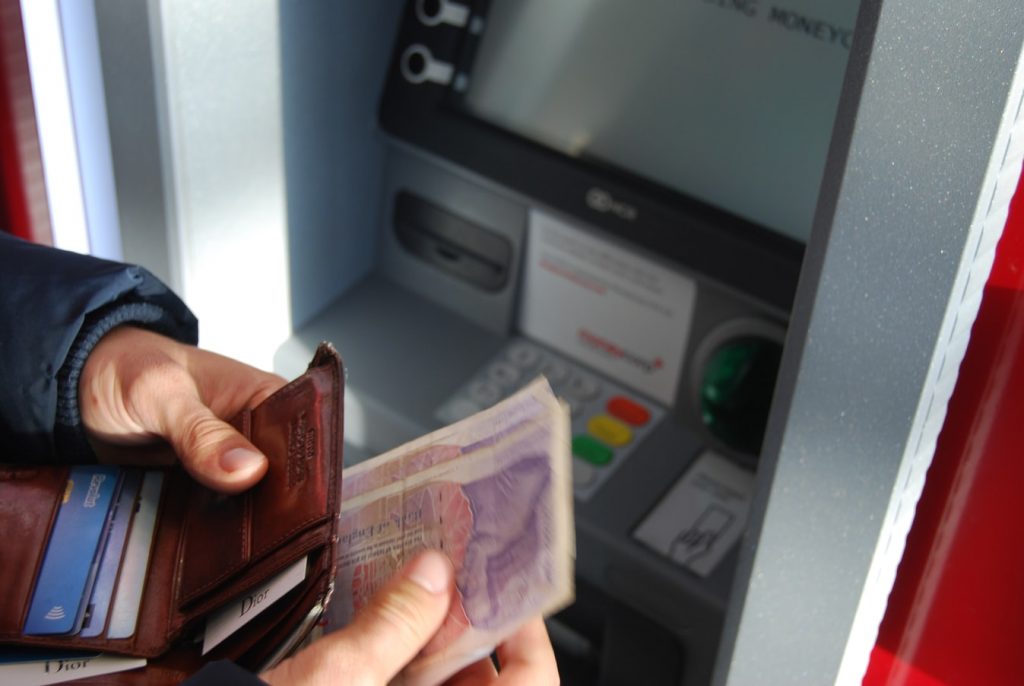 The truth is, payment terminals from XEPAY now provide a quick and convenient way to pay. Consumers can make contactless payments using their card or they can even use the likes of Google Pay or Apple Pay, both of which are really fast. This is why more and more retailers are now opting to implement card terminals as it provides convenience for both. Furthermore, it also removes the need for businesses to handle cash and hold cash on-site which further reduces the risk of theft.
There are several terminals available too which gives even more businesses the scope to introduce them. Traditionally, retail businesses are going to always take cash for the foreseeable future but a change in consumer behaviour means that a counter top card terminals are becoming a popular feature. Even the hospitality sector is able to benefit from card terminals as portable options mean that customers can make purchases conveniently without the need to be taken to a cash register till. However, what might be one of the final nails in the coffin for cash is the ability for businesses that move around such as pop up stores and even tradesmen, they can choose to utilise mobile card terminals. As a result, even those industries and sectors that once relied completely on cash are now turning to digital solutions to accept payments. 
Businesses Can Improve Cash Flow Management
Another blow for cash is a desire for businesses to streamline the way in which they manage their cash flow. Utilising the latest EPOS systems from XEPOS and card terminals, they can keep a close eye on payments made through the software that forms part of their system. This control allows them to instantly see how much money they have taken without a need to count cash from the till. It's faster, easier and prevents the risk of losing money or even giving out incorrect change, all of which can cause problems.
When you consider that XEPAY has processed more than £5bn worth of sales each year and more than 250 million transactions, it's clear to see that more businesses are opting to implement touchscreen till systems that allow them to process digital payments.
Online Payments
It's important to touch upon the impact that online payments are having on the use of cash. More people are making purchases online, whether that is with clothing retailers, online department stores, food deliveries or even order click and collect items. This ease of use and convenience is the reason why online stores are turning to XONDER to take advantage of being able to enhance their reach and sell more items to those who are looking for more options and a simpler approach to how they purchase. 
It's clear to see that cash was once king but that is no longer the case. With the introduction of technology and a new level of convenience, consumers are now deciding to take advantage of electronic payment both in-store and online. Furthermore, businesses are more than happy to go down this route too because it provides them with the scope to take advantage of a range of cost-effective solutions that also help them to deliver customer satisfaction on a level that has not been seen before.