Why choose XEPOS for Retail?
Take your business to the next level with a feature rich, customisable hospitality software. Multiple menu support, table plans, ingredient lists and much more. The perfect system for hotels, restaurants, cafés and more.View detailed logs and reports of every staff member, and get a better understanding of your business's workflow. Clock in/out reports, activity logs, sales per user and much more. Staff member underperforming? Restrict staff privileges such as staff discount. Employee hitting above their target? Reward them for their hard work with extra prerogatives.
Try XEPOS Risk Free
Contact Sales
Hospitality EPOS System from just £99.00
Our EPOS system comes in two sizes. The 15" Xonder One system is £299 or the XE Touch 12" System costs £99 to setup.  The Xonder One is a complete all in one system and is our showcase product, the XE Touch comes with a smaller screen and a separate processing unit but is ideal for those businesses on a budget.  In terms of features both systems come with the same feature packed software and award winning support!
Retail from just £15
Whether you need a complete system or just software we have the solution for you. Get started for just £99 for the complete system or £15p/m for software only packages. Need an integrated card terminal? Don't worry we have got that covered too! £15 per month for software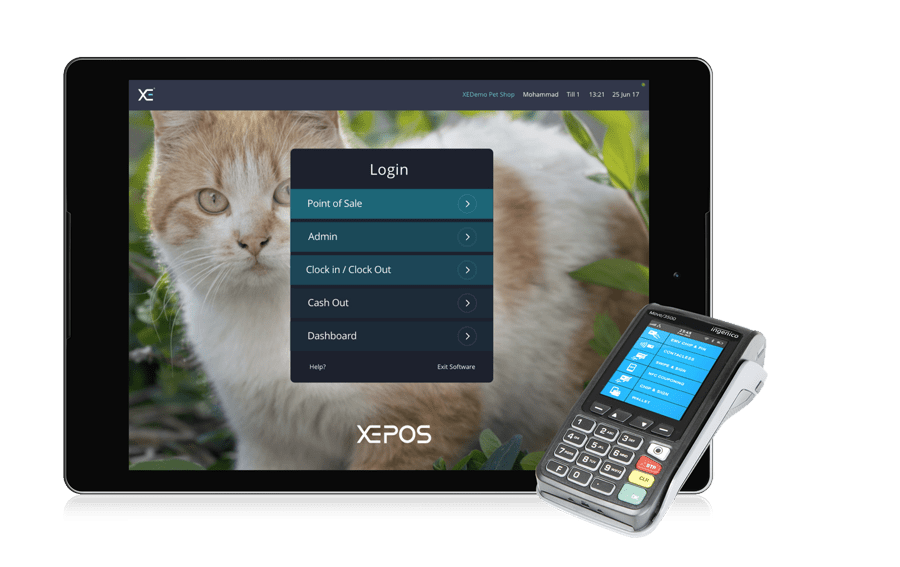 Try XEPOS Risk Free!!
We have spent the last 6 years working with other businesses in your sector. We understand every pain point, that's why we have created the perfect EPOS system specifically for your business, with every feature you will ever need.
Contact Sales