Cut the waiting lines.
You did a perfect job styling your customer's hair, now let us automatically transfer the total amount to the card terminal and eliminate the chance of human error the best way possible.  Get presented with different reports including customer reports, transactions reports, sales reports, end of the day reports and much more to enable you to plan more strategically. We also support different languages as well as different currencies to help you set up your system in multiple branches effortlessly.
Tell me more
Reporting System
Detailed reports enable you to spot the gaps in your performance and also know which areas of your business need more attention or a new approach to increase the number of sales while spending less on gaining resources. 
Tell me more
Quick Ordering & Inventory Management
Whilst using our system, you can place orders in the blink of an eye. You can also keep track of your stock level and manage your inventory without any extra effort. Here at XEPOS we go the extra mile to provide neat inventory for you and make sure that you always have the stock you need right at your fingertips.
Tell me more
Want to know more?
Knowledge is the key to power. That's why we have gathered each and every feature our device offers in a single catalogue to help you get the most out of your system. With our full catalogue of features and how to use them, you have all the tools at your disposal to cement your business into the future.
Download Retail Features Catalogue
An integrated all-in-one point of sale systems from £149
Want to improve your business to the point where you look back and laugh at how low-cost it was for you to invest in a Point of Sale system that helped you get there? Then check out the pricing of our system and buy your own solution.
Contact Sales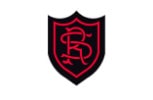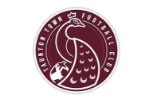 Try XEPOS Risk Free!!
We have spent the last 6 years working with other businesses in your sector. We understand every painpoint,
that's why we have created the perfect epos system specificaly for your business, with every feature you will ever need.
Contact Sales